Boyan Slat unveils The Ocean Cleanup Interceptor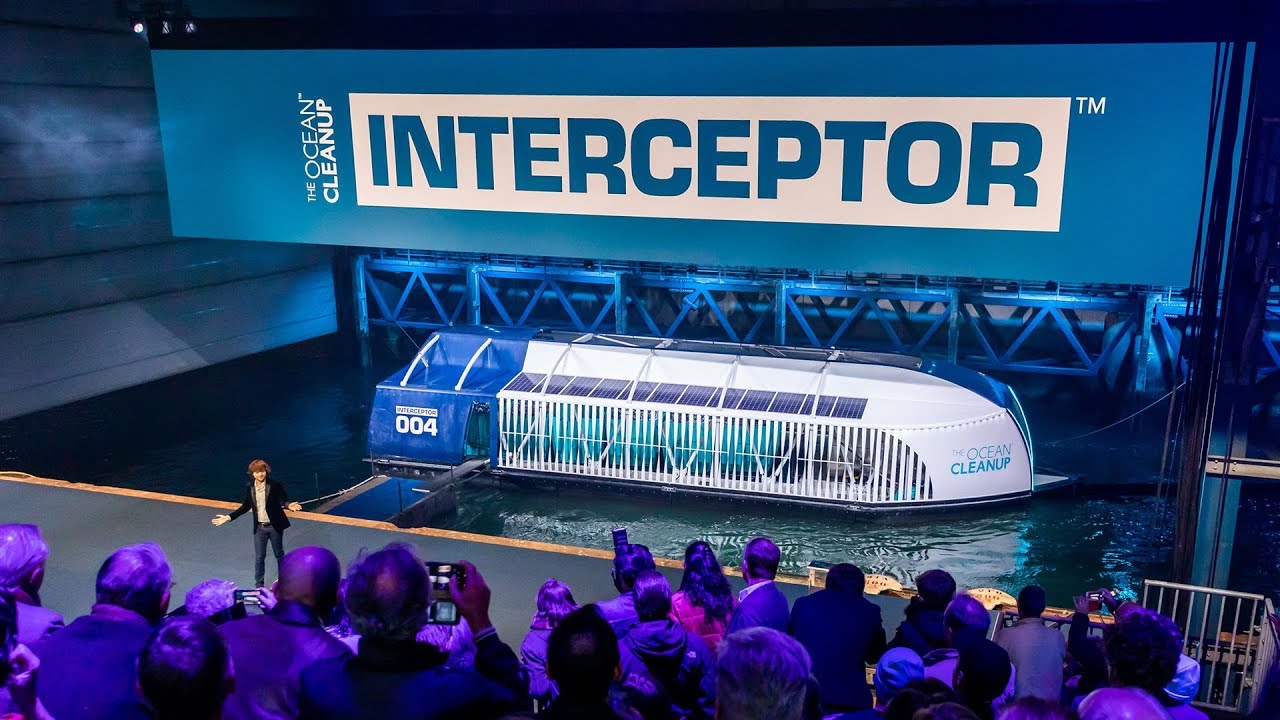 On October 26 2019, Boyan Slat presented the plan to address the main source of ocean plastic: rivers.
We aim to tackle the 1,000 most polluting rivers, responsible for about 80% of ocean plastic pollution, before the end of 2025.
Boyan Slat, the young innovator behind The Ocean Cleanup, has unveiled his latest creation, The Ocean Cleanup Interceptor. The interceptor is a groundbreaking solution to the growing problem of plastic waste in our waterways and oceans.
The Ocean Cleanup project was founded by Slat in 2013, with the goal of developing advanced technologies to rid the world's oceans of plastic pollution. The project has gained worldwide recognition, and Slat has become a leading voice in the fight against plastic pollution.
The Ocean Cleanup Interceptor is designed to remove plastic waste from rivers and waterways before it reaches the sea. The interceptor is a self-contained system that can be deployed in any body of water, and it is capable of extracting up to 50,000 kilograms of plastic waste per day.
The interceptor combines existing technologies such as conveyor belts, pumps, and sensors, along with advanced algorithms to optimize the cleaning process. The system is powered by solar panels, making it a sustainable and efficient solution.
The interceptor is designed to be able to navigate even the most challenging water conditions, and it can operate 24/7, ensuring that plastic waste is removed before it has a chance to enter the ocean. The system is also remotely monitored, so that any issues can be identified and resolved quickly.
The Ocean Cleanup Interceptor has already been deployed in rivers in Indonesia, Malaysia, and the Dominican Republic, where it has proven to be effective in removing plastic waste. The project plans to deploy more interceptors in other cities and countries across the globe.
The Ocean Cleanup Interceptor is a significant step towards solving the problem of plastic pollution in our oceans. With its advanced technology and sustainable design, it offers a promising solution to one of the most pressing environmental challenges of our time.
Boyan Slat's innovation has made a significant impact on the world's plastic waste crisis. The Ocean Cleanup Interceptor is just one of the many solutions he and his team have developed to address this issue. It is a testament to the power of innovation and the ability of one person to make a difference in the world.